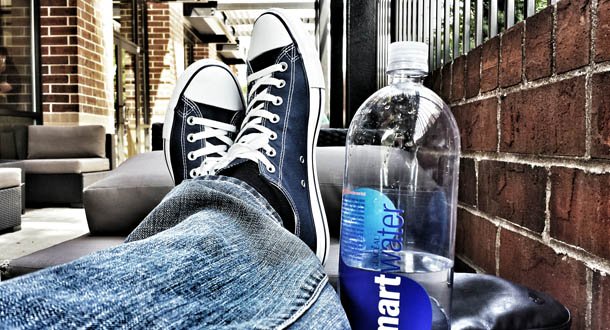 "Whether you think that you can, or that you can't, you are usually right." – Henry Ford
It's a late Summer afternoon at the office and the aroma of several flavors of coffee, burning rubber and bum piss wafts through the city air. The perfect atmosphere to get your thoughts together and take on the many challenges of the world before you.
My office? The patio at a nearby Starbucks. Filled with many colorful and interesting characters from all walks of life. Just picture it, your hippies with their Macbook Pros, Beats headphones, nose rings and enough color in their hair to match the tattoos all over their body. In the far corner, there's the grandma knitting something random, probably for her grandchild who'll appreciate it way less than their new Disney App that took 2 seconds to download. Then sitting behind me today on the patio are two friends, a man and a woman discussing their budding business ventures and how they plan to rule the world with their genius.
"Yeh man! Things are going to be great once I just get this break. Once the right person gets behind this project, it's over! Payday!" Click Here to Read More